Our Services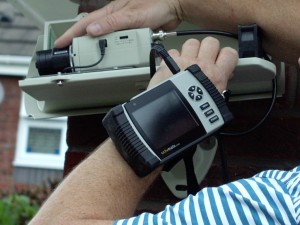 We cover enterprise security systems from every angle. One of your greatest challenges is the high volume of people coming and going from your facility. You want to provide protection for them, but sometimes you need protection from them to ensure the safety and well-being of your guests and your staff. We offer a wide variety of services for many enterprise industries and facilities, including design, installation and maintenance. JSE has extensive experience with office security systems, video surveillance systems and video intercom systems.
Industries. JSE serves a variety of institutions and entertainment facilities, large and small, including:
Schools & Universities

Sports Complexes & Training Facilities

Gaming Facilities

Shopping Malls and Retail Spaces

Government Facilities
Design. Our team of experts offers professional design and development services for security and video surveillance systems, security system monitoring and more.
Installation. When it's time to implement your plans, we have the expertise to do it right, and do it right the first time. Our knowledgeable staffs have frequent training, certification and field experience to stay up-to-date on all cutting edge technology. We also upgrade and integrate existing systems.
Maintenance. JSE's professional preventive system maintenance services contribute to a significant reduction in maintenance costs throughout the duration of operation. As the system's functionality is checked every time it is serviced, components at risk of malfunctioning are identified early on and thus, the time and expense for unplanned maintenance is reduced. Furthermore, this does not take into consideration the savings realized due to the efficiency of our service specialists compared to an "in-house" service.